OVERVIEW
BODYSTYLE:
CLASS:
ENGINE:
4.6l 8-cyl. (275 - 292hp)
Powered by a 4.6-liter V8, the Cadillac DTS is the only front-wheel-drive vehicle in its class. It's not as sporty as the competition, but boasts the largest interior.
The Cadillac DTS was all-new for 2006, sporting fresh body lines, a redesigned interior, and suspension refinements. For 2008, a Lane Departure Warning system and Side Blind Zone Alert are available as options. Also new for 2008 is a specially eqipped Platinum Edition.
The 2008 Cadillac DTS Sedan is powered by a 4.6-liter V8 with 275 hp.
FIND A USED CADILLAC DTS
Find the used Cadillac DTS of your choice from a dealer in your area. Search our used car listings now.
ALSO CHECK OUT THESE MODELS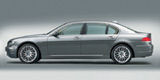 Warning
: include(../../../lexus/ls460/2008/review/data.php): failed to open stream: No such file or directory in
/home/jbcarpgs/public_html/functions/titlefunctions.php
on line
155
Warning
: include(../../../lexus/ls460/2008/review/data.php): failed to open stream: No such file or directory in
/home/jbcarpgs/public_html/functions/titlefunctions.php
on line
155
Warning
: include(): Failed opening '../../../lexus/ls460/2008/review/data.php' for inclusion (include_path='.:/usr/lib/php:/usr/local/lib/php') in
/home/jbcarpgs/public_html/functions/titlefunctions.php
on line
155