OVERVIEW
BODYSTYLE:
CLASS:
ENGINES:
3.0l Inline-6 (255hp)
3.0l I6 turbo (300hp)
The 2010 BMW Z4 is a descendant of the Z3, a pint-sized ragtop best known for its performance as James Bond's car in the movie "Goldeneye." Unlike its forebear, the Z4 isn't a movie star; nonetheless, it's far more qualified to be 007's two-seater of choice. Comprehensively redesigned last year, the second-generation Z4 boasts a retractable hardtop, upscale styling inside and out, a refined ride/handling balance and a pair of superbly smooth and powerful inline-6 engines. Whereas that Z3 was essentially BMW's answer to the elemental but mainstream Mazda Miata, the new Z4 is a world-class luxury roadster that even the most debonair British spy could appreciate.
PROS
CONS

Sharp styling inside and out
Smooth and powerful engines
Quick-folding hardtop
Capable handling

Not as invigorating to drive as some rivals
The 2010 BMW Z4 Roadster is powered by a base 3.0-liter Inline-6 with 255 hp. Also available is a 3.0-liter Inline-6 turbocharged with 300 hp. Standard features include 6-way front bucket seats, AM/FM/HD radio with CD-player, wireless connectivity, emergency communication system, cruise control... MORE FEATURES
The 2010 BMW Z4 Roadster is available in 2 trim levels:
FIND A USED BMW Z4
Find the used BMW Z4 of your choice from a dealer in your area. Search our used car listings now.
ALSO CHECK OUT THESE MODELS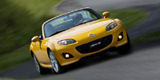 Warning
: include(../../nissan/370z/2010/review/data.php): failed to open stream: No such file or directory in
/home/jbcarpgs/public_html/functions/titlefunctions.php
on line
155
Warning
: include(../../nissan/370z/2010/review/data.php): failed to open stream: No such file or directory in
/home/jbcarpgs/public_html/functions/titlefunctions.php
on line
155
Warning
: include(): Failed opening '../../nissan/370z/2010/review/data.php' for inclusion (include_path='.:/usr/lib/php:/usr/local/lib/php') in
/home/jbcarpgs/public_html/functions/titlefunctions.php
on line
155