OVERVIEW
BODYSTYLE:
CLASS:
ENGINE:
3.2l 6-cyl. (225 - 260hp)
The Acura TL comes powered by a strong V6 engine and offers sporty styling and a spacious interior. A sporty Type-S model adds a sports-tuned suspension and stronger V6 engine.
For 2002, the Acura TL receives some revisions to its exterior styling. In addition, a new model designed for enthusiasts, the Acura TL Type-S, joins the lineup with a more powerful V6, a sport-tuned suspension, 17-inch V-rated tires, and an electronic stability program.
The 2002 Acura TL Sedan is powered by a base 3.2-liter V6 with 225 hp. Also available is a 3.2-liter V6 with 260 hp.
FIND A USED ACURA TL
Find the used Acura TL of your choice from a dealer in your area. Search our used car listings now.
ALSO CHECK OUT THESE MODELS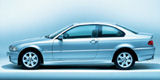 Warning
: include(../../../lexus/is300/2002/review/data.php): failed to open stream: No such file or directory in
/home/jbcarpgs/public_html/functions/titlefunctions.php
on line
155
Warning
: include(../../../lexus/is300/2002/review/data.php): failed to open stream: No such file or directory in
/home/jbcarpgs/public_html/functions/titlefunctions.php
on line
155
Warning
: include(): Failed opening '../../../lexus/is300/2002/review/data.php' for inclusion (include_path='.:/usr/lib/php:/usr/local/lib/php') in
/home/jbcarpgs/public_html/functions/titlefunctions.php
on line
155